Join Shaun, flatmate Ed, girlfriend Liz, devoted Mum, (Not-My Dad) Phillip, and the rest of the gang, as they sing, dance and fight zombies in their quest towards the sanctuary of the Winchester.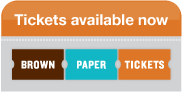 Shaun has coasted through life and still hasn't gotten very far. Friday nights, he usually winds up at the local pub, the Winchester, for a pint (or two). But on this ill-fated Friday, things are different, much different. Can it be? Yes, it can! The dead have risen! It's time to separate men from meat, humans from zombies, and living from undead.
From the creators of Musical of the Living Dead, along with Bootless' troupe of Bloody Summer Show regulars, this original musical parody gets the Bootless bloody treatment that audiences have come to love. If they could, RottenZombies would rate You've Got Red On You "Two Thumbs Off."
Do you dare sit in The Pit Splatter Zone? Our blood delivery system guarantees the MOST SPLATTER EVER.
SHOW DATES
July 12, 2019 @ 8:00 pm
July 13, 2019 @ 8:00 pm
July 19, 2019 @ 8:00 pm
July 20, 2019 @ 8:00 pm
SPLATTER ZONE  –  $28 online / $32 At-The-Door (subject to availability)
GENERAL SEATING  –  $25 online / $29 At-The-Door (subject to availability)
Bootless' Bloody Summer Stage SELLS OUT.  Don't be left hanging like a torn off limb in the wind, buy tickets online before it's too late.
NO OUTSIDE FOOD OR BEVERAGE PERMITTED. PHOTO ID IS REQUIRED FOR BAR SERVICE.
THIS IS A VERY MESSY SHOW.  BOOTLESS IS NOT RESPONSIBLE FOR DAMAGE TO CLOTHING OR ANY OTHER PERSONAL ITEMS.  FOLKS, DON'T BRING PURSES, BAGS OR ANYTHING ELSE THAT CAN'T GET WET, DIRTY OR NEEDS TO BE LEFT ON THE FLOOR.  IT WON'T SURVIVE!!