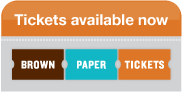 CHESS by Benny Anderson & Bjorn Ulvaeus (Music) / Tim Rice (Lyrics)
A romantic triangle between two top chess players, an American and a Russian, in a world chess championship, and a woman who manages one and falls in love with the other; all in the context of a Cold War struggle between the United States and the Soviet Union, during which both countries wanted to win international chess tournaments for propaganda purposes.  Although the protagonists were not intended to represent any specific individuals, the character of the American was loosely based on chess Grandmaster, Bobby Fischer, while elements of the story may have been inspired by the chess careers of Russian Grandmasters, Victor Korchnoi and Anatoly Karpov.
Chess in Concert is presented as Bootless' Annual Artist Fundraiser. All profits from this event directly support our Artist Fund. Your support enables Bootless to increase the stipends paid to our wonderfully talented collective of emerging artists.
Featuring:  Rick Fountas (Freddie), Marnie Kanarek (Florence), Michael Popovsky (Anatoly), Jennie Knackstedt (Svetlana), Peter Campbell (Molokov),  Dan Urdeneta (Walter), and Justin Walsh (Arbiter). Performed with live orchestra including musicians from Newark Symphony Orchestra, Chester County Pops and more.
Ticket price includes complimentary refreshments.  Raffle tickets for various prizes will be sold during the event.
TWO NIGHTS ONLY!
April 17, 2015 @ 8:00 pm
April 18, 2015 @ 8:00 pm
TICKETS:  $25 online  /  $30 at-the-door